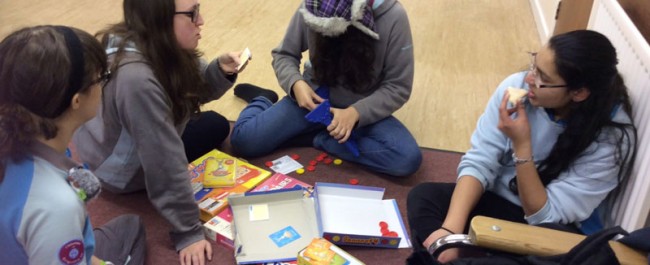 Senior Section Sleepover
In February this year, 24 members of GLK Senior Section gathered at Cudham Shaws for a CountySleepover.
On the Friday evening we took part in a variety of different activities, trying a diversity of things from different areas of the Senior Section programme.
We enjoyed creative comedy improvisation workshops, healthy cocktail making, learnt how to independently manage our finances, decorated biscuits, made international flag bead badges, played board games, and took part in a 'free being me' body image activity.
We followed this with pizzas and a Disney movie marathon.
After some of us had slept(!) we spent Saturday morning carrying out a site service project at Cudham.
Unfortunately our planned outdoor activities were hampered by the waterlogged site and the weather, but the girls assisted the site manager by producing an itinerary of the Cudham events equipment in Lordfield instead.
It was great to have so many Senior Section members from across the County in attendance and getting to know each other.  Many thanks to everyone who mucked in and helped make it such an enjoyable event.
We look forward to the next exciting Senior Section event for GLK!