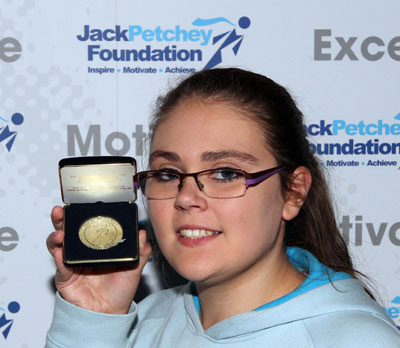 This programme operates in approx 2000 schools and youth organisations throughout London and Essex and since 1999 has given £60 million.
The achievement awards are designed to recognise a wide range of achievement – not just about being clever or gifted or getting the most badges but about putting the effort in and doing your best. The scheme works well because young people themselves are involved in nominating and selecting the winners.
As a County we receive 96 achievement awards each year. These are broken down into two grant periods in the autumn term and in the spring term. Each achievement award winner receives £200 to spend with their peer group.
A few important points:-
The nominees must be between 11 and 25 and can only receive the award once during their time in Guiding
Young people (aged 11 and over), parents and leaders are to be involved in making nominations .
10 year old Guides cannot make nominations or be nominated
Young Leaders with Brownie or Rainbow units cannot be nominated by girls in that unit
The cheques for £200 must be spent on an activity etc for the 11+ age group.
It is suggested that units explain to the girls about the awards scheme at one of the first meetings of next term. Most girls will be aware of it from school.
Units should have a box available for girls and leaders to put nominations in
Examples of how the money could be spent include:-
Additional activities – days out and excursion for the unit or patrol
Additional equipment – but it cannot be spent on rent or unit running costs
A community project or event
A professional coach or tutor for a one off session
Each October, the Jack Petchey Foundation organises a special presentation event which all the achievement award winners are expected to attend. At this event they will be presented with their medallion. Parents will also be invited to attend this event.
Please find below more information and forms for the Jack Petchey Leader Awards: