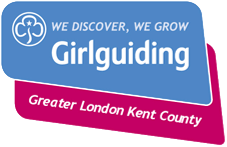 International Guiding Opportunities
International Guiding Opportunities
For Members born between 28th July 1999 and 27th July 2003
International opportunities enable members to try new experiences, meet new friends from across the world, challenge themselves, be challenged and put their promise into action. It is a very important aspect of Guiding.
We are offering members born between July 28th 1999 and July 27th 2003 the opportunity to attend the International Selection event this June. At the event, applicants will take part in a series of challenges to enable to the leadership team to see how they interact with each other, work as part of a team, use their range of skills etc. After this event, some participants may be offered the chance to take part in an international opportunity.
Opportunities currently being considered include:
–       A trip to a European jamboree – Summer 2016
–       A trip further afield, perhaps to a jamboree, perhaps to participate in a service project – Summer 2016
Please note that the details of all these trips are to be confirmed and will be made available when leaders have been selected and trip destinations confirmed.
Girl-led Guiding is at the heart of international trips and the participants will pay a full part in decision-making and helping to organise aspects of the trip. A Guiding trip is not like a school trip, in that you will not be presented with a full itinerary at the outset, as this will be developed with the input of the group. 
Process
The process is as follows:
–       Application packs are available from Commissioners or direct from Helen Candy.
–       Participant reads pack, completes application form and returns it to [email protected] or to Helen Candy, GLK International Advisor, 12 Forde Avenue, Bromley, BR1 3EX, by 1st June 2015
–       Applicants invited to attend overnight International Selection event which will take place in June 2015.
–       Some applicants may then be offered places on various trips, subject to references.
–       Full details of next steps will then be given.
Please note: applicants are applying for an 'international opportunity' and opportunities will be offered after careful consideration 
Costs
How much does an international trip cost?
It is impossible to say at this point. There are many factors which impact cost, including:
– Destination
– Flight availability
– 'in country' costs (which can vary considerably)
– Other activities the group may choose to do whilst abroad
– Type of project (e.g. service project, international camp etc.)
Region trips tend to be up to three weeks long, with a service element, and cost approximately £2500.
Please note:
– If selected for an international opportunity with GLK County, girls will be eligible to seek financial support from grant-giving bodies as well as County and other Guiding sources
– Fundraising is an important component of any international opportunity and participants will be given guidance on this. It is hard work, but support is available.
– Units may be willing to help with fundraising activities and there is always the possibility of group fundraising with others going on the trip.
Commitment / Expectation
If a place is offered, it is expected that participants will commit fully to the preparation phase of the project and to the project itself. This means:
– Responding promptly to all communications
– Attending preparation events (likely to be three residential weekends for County and Region trips, and significantly more for the World Scout Jamboree) – dates of training events will be given out ASAP when the leadership teams have been formed
– Meeting the payment schedule (which will be issued in the preparation phase).
Preparation events
These are extremely important and will involve:
– Team building
– Fundraising preparation
– Skill development
– Practical details
– Designing logo, making decisions about kit, clothing, activities etc.
Please note
The Region opportunities will be for participants from across a wider geographical area (London and South East England Region), therefore the preparation events will not necessarily be local. Our County is Greater London Kent, which covers the London Boroughs of Bromley and Bexley.
Will I definitely be offered a trip?
No. I and my team will carefully consider whether each applicant should be offered an international opportunity. Further details about all of the trips will be given at the autumn event.
If applicants are not offered a place, this does not preclude them from applying for future international opportunities.
Where do I send completed application form?
Click here for the Application form >> GLK – LaSERIO – application form
Either e-mail the completed application form to [email protected] or sent by post to: Helen Candy, GLK International Advisor, 12 Forde Avenue, Bromley, BR1 3EX. Forms should be with me by June 1st 2015.
Helen Candy
Girlguiding Greater London Kent County International Adviser
To download the above information, please click here >> International Opportunities in GLK 2015