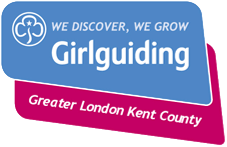 Can YOU volunteer with Girlguiding GLK?
To all Parents, Grandparents, Aunties, Uncles, Older Siblings, Cousins, Friends, Neighbours and anyone else you know who could get fun out of Girlguiding
Do you know that you don't have to be a Leader to help at Rainbows, Brownies, Guides or Senior Section? There are many ways to support the running of a unit. The list below gives some suggestions and you and the Unit Leader may have some other ideas too. If Leaders can delegate tasks which can be done by others it will leave them free to focus on delivering great Guiding to the girls
Remember if you don't tell us what you can do then we won't know so contact your Unit Leader for a chat or email us at [email protected]
Could you offer to go shopping for the unit? Or to shop online for the best deals when the unit need something?
If you have financial expertise, you could oversee the accounts, or submit a gift aid application.
Leaders in LaSER keep track of nights away with Guiding & receive Nights Away badges – could you keep track of this on a spreadsheet?
You could offer to book activities for the unit when required.
If you work near Victoria, offer to dash to the Girlguiding shop for last minute purchases.
Could you run a website for the unit? Or a Twitter account?
Are you able to print letters, posters etc at work? Does your work have an Employer Volunteering Policy?
Does your company have a Corporate Social Responsibility agenda? Might they provide volunteers for specific projects? Or fund something? Or match-fund fundraised money?
Could you fundraise for the unit? Either help the Leaders to run a one-off event, or oversee something such as the collection of clothes, postage stamps etc?
Could you help with volunteer recruitment? You could help man a stand at an event?
You could complete grant applications for the unit, or search around for relevant funds the unit could apply to.
Each unit in LaSER is registered on easyfundraising. Promote this to everyone you know & help the unit raise funds.
Would you come to a unit meeting to talk about something e.g. your job or to share a skill with the girls?
Do you have a qualification which might be useful to the unit e.g. Lifeguard, minibus licence?
Do you think someone else you know could be interested in volunteering for Girlguiding GLK? Download the flyer here >> GG Parents Leaflet