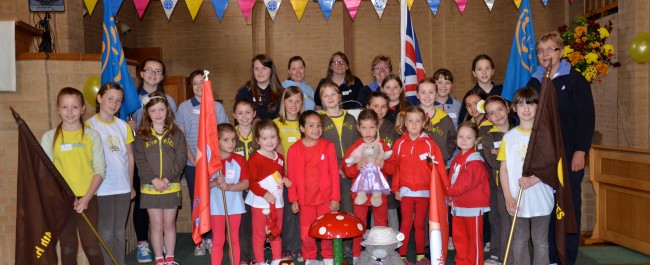 Hayes District Celebrate the Big Brownie Birthday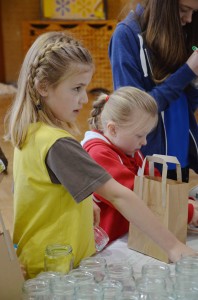 Hayes district, based in the Bromley North division, held their own Big Brownie Birthday celebration on Saturday.
The day saw all 100 girls from all sections in the district come together to take part in a series of tasks based around Brownies and their history to celebrate 100 years of the Girl Guiding group.
The day started at 10am when excited Rainbows, Brownies and Guides all turned up to Hayes Free Church to begin the day, being registered and given a goody bag to keep all their goodies from the day along with a balloon picture so they could get a Brownie sticker after completing each station.
They were then split in to groups with girls from each section coming together, with everyone making new friends from Rainbows all the way up to Guides helping each other throughout the day.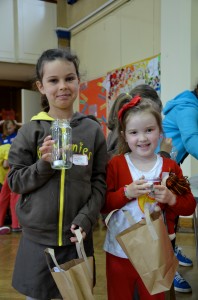 The groups were then invited to try out each of the 14 activities with a theme taken from the Big Brownie Birthday poster and their different petals.
The tasks included writing postcards to send home to their families, cutting out something that makes you happy, making dreamcatchers and tea light holders in glass jars for World Thinking Day.
There was also a hand print of everyone who attended on a bed sheet that was hung in the church for the Parade on Sunday, alongside some extra tea light holders made with the number of extra jars!
One of the most interesting areas was old Brownie memorabilia donated by current leaders, with old uniforms,
Brownie books, badges and pictures for the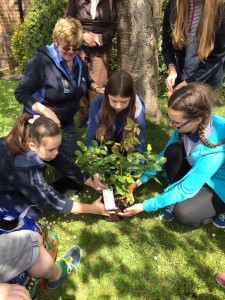 current girls to look through and see how Brownies has changed over the 100 years.
The activities continued after lunch, with a rose being planted in the church gardens. Brownies were originally called Rosebuds, with a yellow flower being chosen to represent the colour the section now wears. There was also a Fairtrade stall where the girls learnt all about the organisation and why it's important before donating food themselves to the Bromley foodbank which was collected at the end of the day. 
All 100 people involved came together at the end of the afternoon to sing camp fire songs and to finally re-make the Promises after they changed earlier this year. Goodbye songs from each section were sang before the end of a wonderful afternoon celebrating a fantastic Big Brownie Birthday that was enjoyed by all.