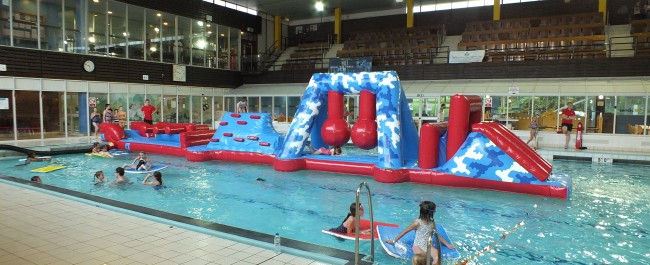 Chislehurst Village District have a splash celebrating the Big Brownie Birthday
On Saturday 20th September, Chislehurst Village District Celebrated the Big Brownie Birthday with an event we liked to call "Splash" which was held at White Oaks Leisure Centre in Swanley, Kent where we took over the whole of the ground floor area.
After months of planning, 102 Brownies attending our event for a fun filled afternoon where there was a huge inflatable in the pool, flumes, soft play, craft and, of course, dinner.
The girls from the 5 Brownie Units in Chislehurst and one from Petts Wood were split into four groups so each group got an opportunity to do all the activities.
The inflatable and flumes were very popular and loved by the girls, as were the soft play and the craft activities that was taken advantage of by all the girl as they made their way round.
There followed dinner with ice cream and our very specially made "Splash" cupcakes.  We had a 150 of those so all the Leaders and Helpers and some staff were allowed to have one as well.
Our special badge, which was also used for the cake toppers, was designed by Zara Aslam from 1st Chislehurst Brownies following a competition and we presented her with a framed Certificate and badge to say thank you for all her efforts.